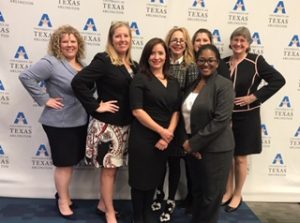 My first love was teaching ever since my days at Texas Wesleyan University School of Law as an Adjunct Professor  
I was to privileged speak at the UT Pre-Law Seminar on Women in the Law with an audience of judges and lawyers.  I was asked to speak on  "Women in the Law".

The picture includes Brooke Allen, Cynthia Favila Terry and Dana Womack.